On this beautiful Easter Monday I am thankful for the pastel colours of spring. As bulbs are just starting to poke out of the ground now in my gardens the photos are from previous years.
The buds are not swelling yet but I anticipate their break of dormancy very soon.
April showers bring May flowers...
shades of pinks and purples are my favourite spring and summer flower colours.
The April rain, the April rain,
Comes slanting down in fitful showers,
Then from the furrow shoots the grain,
And banks are fledged with nestling flowers;
And in grey shawl and woodland bowers
The cuckoo through the April rain
The April sun, the April sun,
Glints through the rain in fitful splendour,
And in grey shaw and woodland dun
The little leaves spring forth and tender
Their infant hands, yet weak and slender,
For warmth towards the April sun,
And between shower and shine hath birth
The rainbow's evanescent glory;
Heaven's light that breaks on mists of earth!
Frail symbol of our human story,
It flowers through showers where, looming hoary,
The rain-clouds flash with April mirth,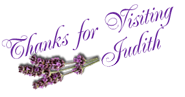 Welcome to Mosaic Monday
❀
Link the Url from a post containing a mosaic or collage about any subject.
❀
Please link back to this Mosaic Monday post so that your readers can find other wonderful mosaics.
❀
Linked posts not including a mosaic nor linking back to Mosaic Monday will be removed in fairness to other participants.
Thank you for participating and sharing your creativity!