I recently read "The Postage Stamp Vegetable Garden" by Karen Newcomb. No stranger to growing vegetables in small places, I found the book helpful in my ability to hone this gardening technique even further.
My little veggie plot may not be square but an 8 by 2 foot area of soil can grow more than enough beans, beets and carrots for two people. The garden is situated in front of the three bin compost area and that's rhubarb at the end. Facing south, plenty of sun reaches all of the plants.
In the spring after planting a wire cage keeps the bunnies and family dog out. Later this is removed with just a short fence running along the length to remind our dog this is not an area to run through or lay on in the sun.
Newcomb describes the origin of what we commonly know today as square foot or intensive planting to being discovered back in the 1890s. It evolved to become known as French Intensive Biodynamic Gardening and with diligence a 5 by 5 foot garden should produce 200 pounds of vegetables.
The smallest plot recommended in the book is 4 by 4 feet and the largest, 10 by 10 feet.
The elements for success include an excellent quality of soil, planting vegetables close together, watering deeply but infrequently, using organic methods and utilizing techniques such as intercropping, succession planting, catch crops and growing vertically.
Drawing up a plan is beneficial and there are several illustrations in the book to follow and location of the garden bed itself is of course important.
Warm vs cool season crops is explained as is the composition of organic fertilizers.
A good list of vegetables is covered in detail for when to sow and harvest along with recommended varieties.
Each vegetable has typical problems and solutions offered as well as growing tips and storage. From this I learned when growing red beets to sprinkle a spoonful of common table salt per foot of soil to improve growth and colour. I'll be trying the salt this spring!
It was fun to try the tri-colour carrots one year but I've since stuck to my favourite, Nantes 'Starica'. Any little spaces in the long gardening bed and the small triangle at the end of the compost bins has been planted with tomatoes, scallions and basil.
Growing vegetables in containers is a way to increase yield and above is swiss chard I grew in a pot last year. Newcomb has an interesting section with ideas for growing in various receptacles and suggests looking for midget vegetables bred specifically for pots.
Here are a couple of new plants I'll be trying this year from Renee's Seeds.
The book gives a nod to popular herbs that are easy to grow and ends with good discussion on controlling pests, diseases and critters. At the back of the book is an extensive list of US seed suppliers. Much of this information, and more can be found on
The Postage Stamp Vegetable Garden
web page.
My thanks to Ten Speed Press for sending me "The Postage Stamp Vegetable Garden" to review.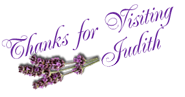 Welcome to Mosaic Monday
❀
Link the Url from a post containing a mosaic or collage about any subject.
❀
Please link back to this Mosaic Monday post so that your readers can find other wonderful mosaics.
❀
Linked posts not including a mosaic nor linking back to Mosaic Monday will be removed in fairness to other participants.
Thank you for participating and sharing your creativity!