The golden-rod is yellow;
The corn is turning brown;
The trees in apple orchards
With fruit are bending down.
The gentian's bluest fringes
In dusty pods the milkweed
Its hidden silk has spun.
The sedges flaunt their harvest,
And asters by the brook-side
Make asters in the brook.
From dewy lanes at morning
The grapes' sweet odors rise;
By all these lovely tokens
With summer's best of weather,
And autumn's best of cheer.
But none of all this beauty
Which floods the earth and air
Which makes September fair.
'T'is a thing which I remember;
To name it thrills me yet:
Along one of our country roads.
At home.
These two pots of begonias on the north wall continue to bloom prolifically. The grouping is a favourite as the mirror reflects an ornamental grass belonging to the neighbour next door.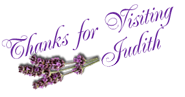 Come Join Mosaic Monday
❀ Publish your Mosaic Monday post. The post may be about any subject you wish. The only stipulation is that it include a collage, or mosaic of photos.
Links not including a mosaic will be removed.
❀ Once it is published, click on the title of the post. This will lead you to the static link for your post. The static link is the page with only that post on it. Copy the url from your browser at the top of the page.
❀ Paste the url into the appropriate inlinkz box in this post.
❀ Type your name in the appropriate inlinkz box in this post.
❀ Click on "Enter."
❀ Please link back to this Mosaic Monday post so that your readers can find other wonderful mosaics.
Thank you for participating and sharing your creativity!